Reading Time:
< 1
minute
Not really edible – sorry! But still, a deliciously cute crochet project
These scrumptious and colourful crochet donuts and ice-cream toys will brighten up your day, just don't be tempted to eat them! 🍩🍧😶
When I first saw these on Pinterest, I fell in love with the bright colours and had to try making some.
For the donuts shape, I followed Littlethingsblogged free pattern and was surprised with how easy they were to make by creating one simple shape. You can swap colours halfway through if you want them to look like they have icing, or if you want to add dripping icing on top, you create the same shape again, stop about half way and then add some larger stitches around the last row to get a wavy, drip-like effect.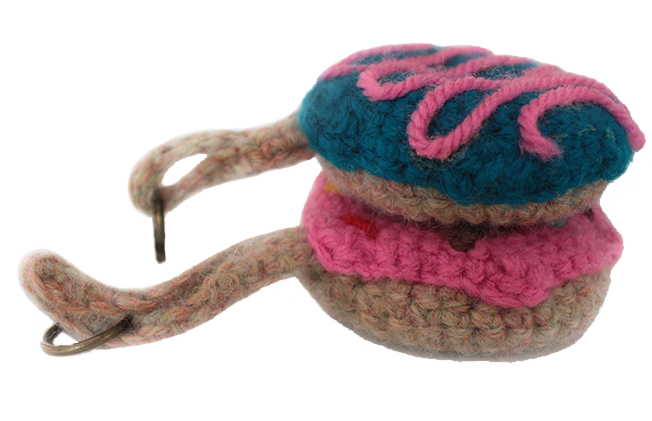 The ice-cream cones where done following a pattern by Biribis (she has English instructions further down the page) again, created using a very simple shape, increasing each row as you work your way up. You then add different coloured scoops to the top by creating simple circle shapes.
I decided to make these toys in key-chains so crocheted a simple chain at the end, attached a brass hoop and closed the chain to the toys.