Reading Time:
2
minutes
Moving home means new craft projects. First on my list; some easy scented doorstops.
My partner and I have just moved into a gorgeous little new flat. Perfect for the two of us in a beautiful area which is close to woods and river walks.
The flat has lush wooden flooring throughout, so I wanted to create some cute little doorstops to stop our doors slamming.
I'd seen a few different shapes and decided on a triangle as thought this would be less of a trip hazard. This is another great project to use odd pieces of fabric so let's get rid of some scraps. I also used old stockings to fill with sand and didn't worry about changing the shape of the stocking so that it would fit inside. When they were fully stuffed, they squeezed into the fabric triangle perfectly.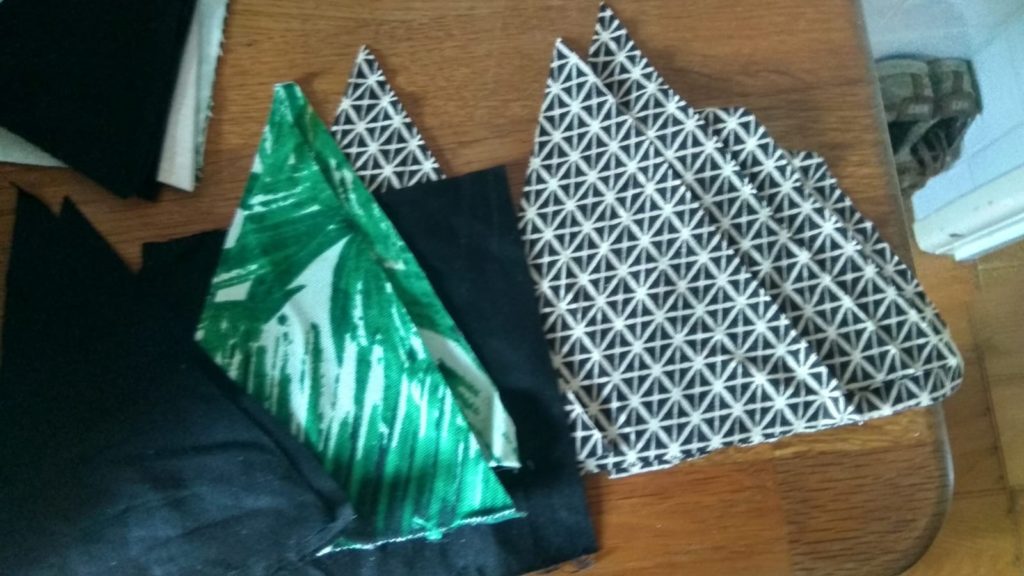 MATERIALS:
Fabric
Needle and thread
Scissors
Square piece of cardboard for the base
Something heavy to fill; sand or rice work well
An old sock or stuffing, to put your filling in
Some essential oils to add a scent to your filling (optional)
INSTRUCTIONS:
Cut X4 triangles with your desired fabric
Cut X1 square of fabric for the base (measuring the same as the base of your triangle)
Cut X1 square of cardboard for the base making this 1cm smaller than the piece of square fabric
With two pieces of triangle fabric, sew the long sides of the triangles together making sure the right side is facing inwards. Repeat this with the other two triangles
You should now have 2 pieces of fabric. These need to be sewn together to create the triangle. Make sure you have the right side facing inwards and sew the long sides together. Do not sew anything along the base yet
With the right sides facing inwards, now you can attach the square base to the triangle. IMPORTANT: remember to leave an inch gap open so that you can turn this inside out, and the correct side is facing outwards.
Now you can turn your work the right way.
Fill a stocking or sock with filling and close with a knot. Add some essential oils of your choice to make them smell delicious and put this stocking inside the triangle
Now you can close the gap in the base by using the ladder stitch
Add a little loop at the top for easy picking up
I love them! I added some drops of one of my favourite essential oil blends; clove and grapefruit and our flat smells delicious. And they inadvertently turned out to be great at catching dust and hair on our floorboards so serve multiple functions! ^.^