Reading Time:
< 1
minute
Sometimes you just need to crochet
When it's been a tough day, just watching a movie or TV show doesn't really cut it. Sometimes it's nice to focus on something simple, repetitive and just darn cute.
Oh hello, super simple mini triangles! I love having the chance to crochet something simple.
I've been thinking of making some baby gift box sets, with a variety of options, so making some bunting was ideal. I have a load of colours left over from my Poncho Pattern, and this a great way to use them up.
Below are the pink and blue varieties. With more Drops Paris Yarn ordered *ogles delivery package*. Making different coloured triangles is next. I absolutely love this yarn, it's now my all-time favourite as it's so great to work with, made from pure cotton and so well priced.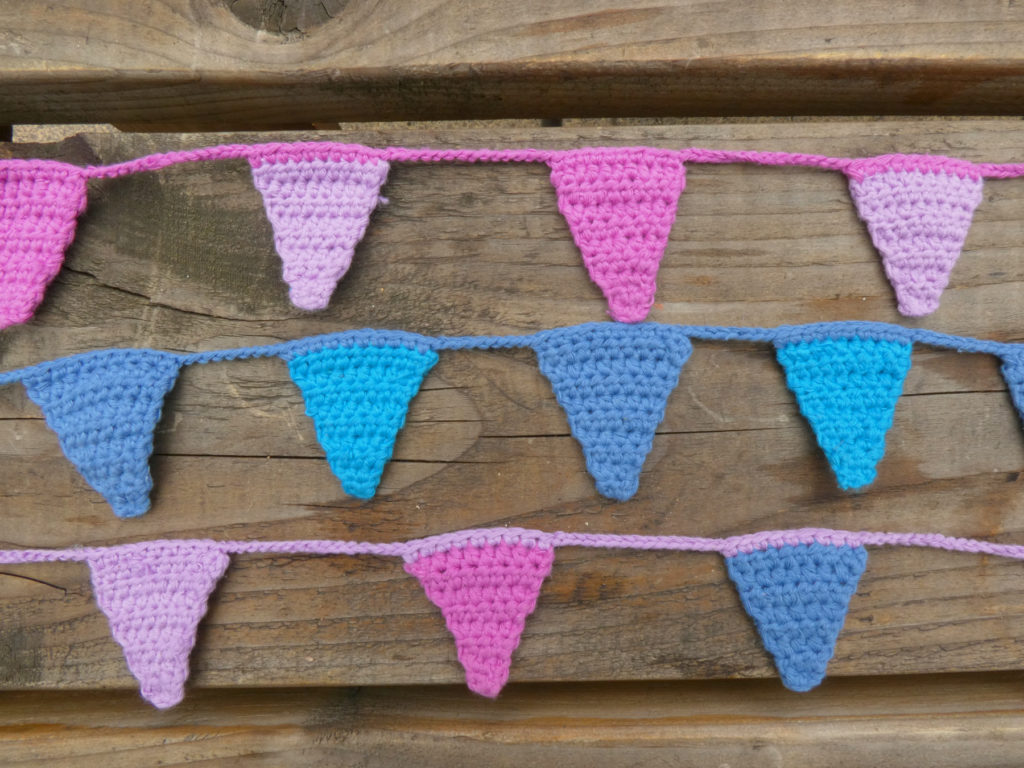 For both the triangles and chain use a 3mm hook. I liked to work very tight, so it created a nice full and stiff effect.
Here is the pattern diagram for the triangles. As you can see it's super simple. With only 8 rows they're finished in no time.
When all the triangles have been made, they're then attached together by using a simple CHAIN STITCH. You can make this whatever length you like, just ensure that you keep the same amount of stitches in between each triangle so they come out nice and even.
To make the bunting easy to attach, create a loop at the beginning and end of the chain by simply sewing the ends down to for a circle.