Reading Time:
2
minutes
Create these simple short wrist wamers using crochet ribbing stitch in the back loop only
Short wrist warmers are a great beginners crochet project.
Recently. every project I have on the go (and that's quite a few WIPs) seems to involve the ribbing stitch. It's so simple , but creates that nice stetchy finish making it very versitile and forgiving.
Here in the UK, the cold has been relentless, so if you've been desperate for some extra warmth without putting on the heating and a constant hot water bottle just isn't cutting it, check out these simple short wrist warmers.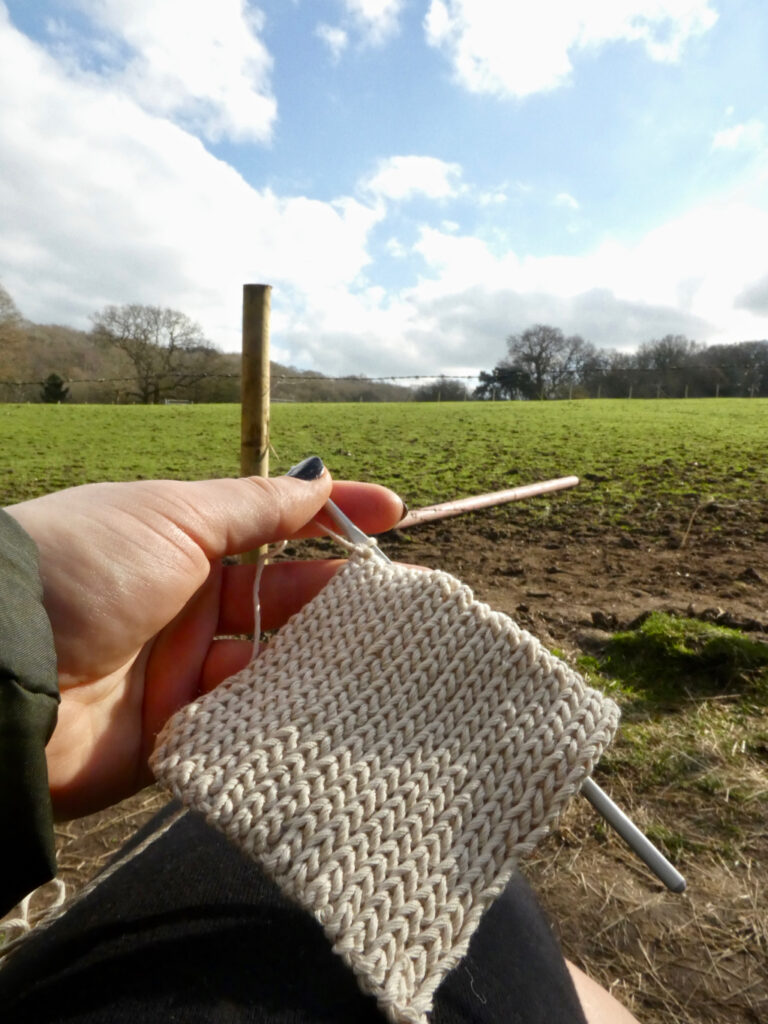 They can be made with just one 50g skein and a 4mm hook.
In hindsight, I wish I made these a bit longer, though. I used Three Bears Yarn – DK cotton, which is sooooo soft and smooth. The yarn really feels lovely on your skin so made an ideal choice for these wrist warmers aka fingerless gloves aka mittens or whatever you like to call them.
Still, this size is just enought to keep the wrists and palms that bit extra cosy.
I choose to use a colour combination with this lovely deep orange and contrasting beige.
To keep this pattern even more simple, you can create the short wrist warmers with one colour only, by crocheting your ribbing stitches to your desired length. 11cm would equals approx. 21 CHAIN stitches to start your foundation row.
As my version uses two colours, I had to crochet each ribbing panel separately and then attach them together with a needle.
With the pieces attached, close the wrist warmers (again with a needle) along the long side.
Remember to leave a gap for the thumbs!
I really enjoyed making these and thought the pattern is a great beginners project that uses very little yarn.
Apart from making them a but longer theyre pretty, practicle and cute.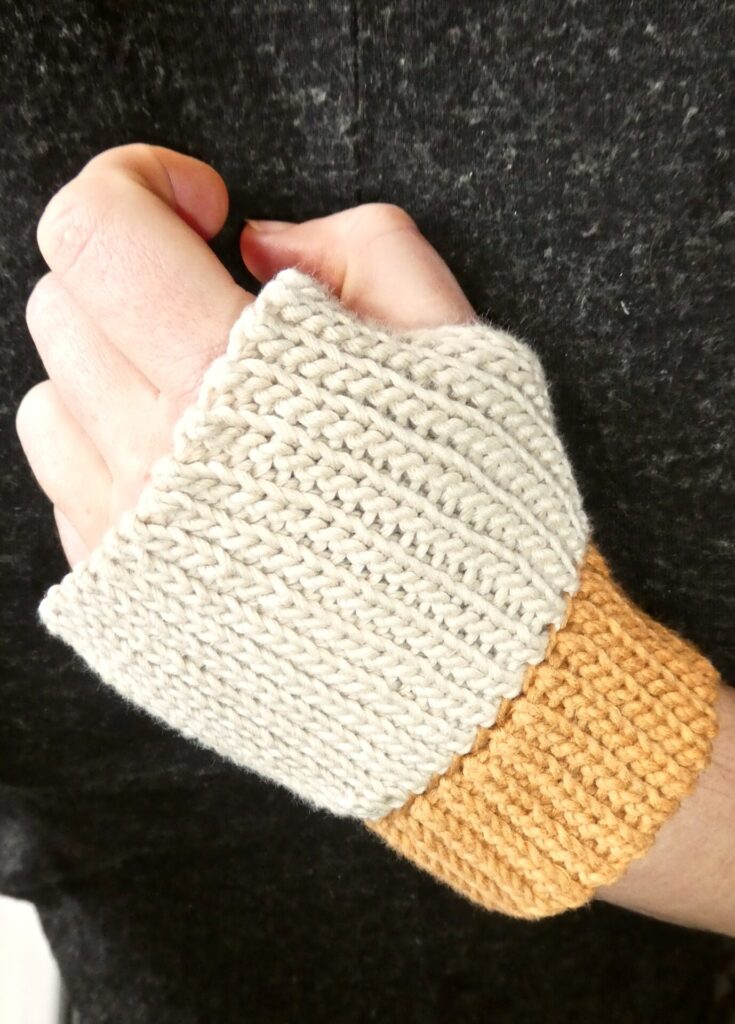 Short wrist warmers pattern
***UK Terms***
Materials
Approx. 50g your desired DK yarn
4mm Hook
Needle to thread in ends
Start with the wrist cuff
| | | |
| --- | --- | --- |
| | CHAIN 10, +1 to turn | = 11 ST |
| 1 | Complete X29 full ribbing stitches working up and down to complete each ribbing | = 10 ST |
Swap to different colour to finish
| | | |
| --- | --- | --- |
| | CHAIN 20, +1 to turn | = 21 ST |
| 1 | Complete X29 full ribbing stitches working up and down to complete each ribbing | = 20 ST |
Join each colour together with a needle (like in the pictures above) and then join along the long side keeping a hole left open for the thumb.
Weave in the ends.