Reading Time:
< 1
minute
Sunflower tapestry mandala is a stunning home accessory to decorate your home.
I love sunflowers 🌻🌻🌻🌻🌻🌻🌻🌻🌻
And so does my mum, so I was needing to get a gift ready for her birthday this year. I'd crocheted the Splendid Crochet Flower a while ago and will now stick with the sunflower theme but in a different format.
I found this georgeous sunflower tapestry mandala pattern by Mariie. The link takes you to a video you can watch (it is in Spanish, though), or you can find the written instructions in a post at FabartDIY.
SUNFLOWER TAPESTRY MANDALA PATTERN:
The pattern is worked in rounds started with 3 rows of brown for the centre. Then you change colours and using the tapstry method carry the yarn you are not working with by crocheting around to hide it.
It's great beginner tapestry project. The most colours you are needing to carry is 3 (yellow / green / white). I always work the choosen yarn with a needle that is slightly smaller than recommended. This way you hide so hiden colours a better.
Its made with 8 petals.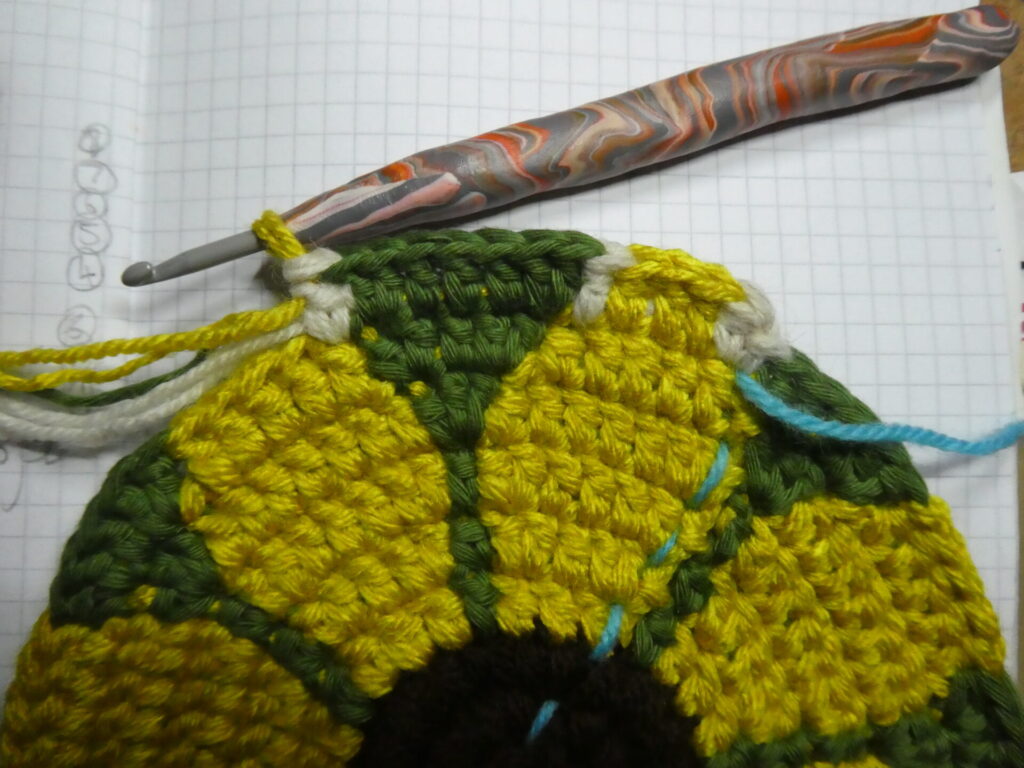 I fell in love with this pattern!
It was such a nice project and the finished result looks so gorgeous. I was running out of white yarn and if I had more I would have done a few more rounds in white to add a more clearer boarder. Even without, the sunflower tapestry mandala still looks great.
I'd love to try some different colours to create different flowers as it was so simple and fun.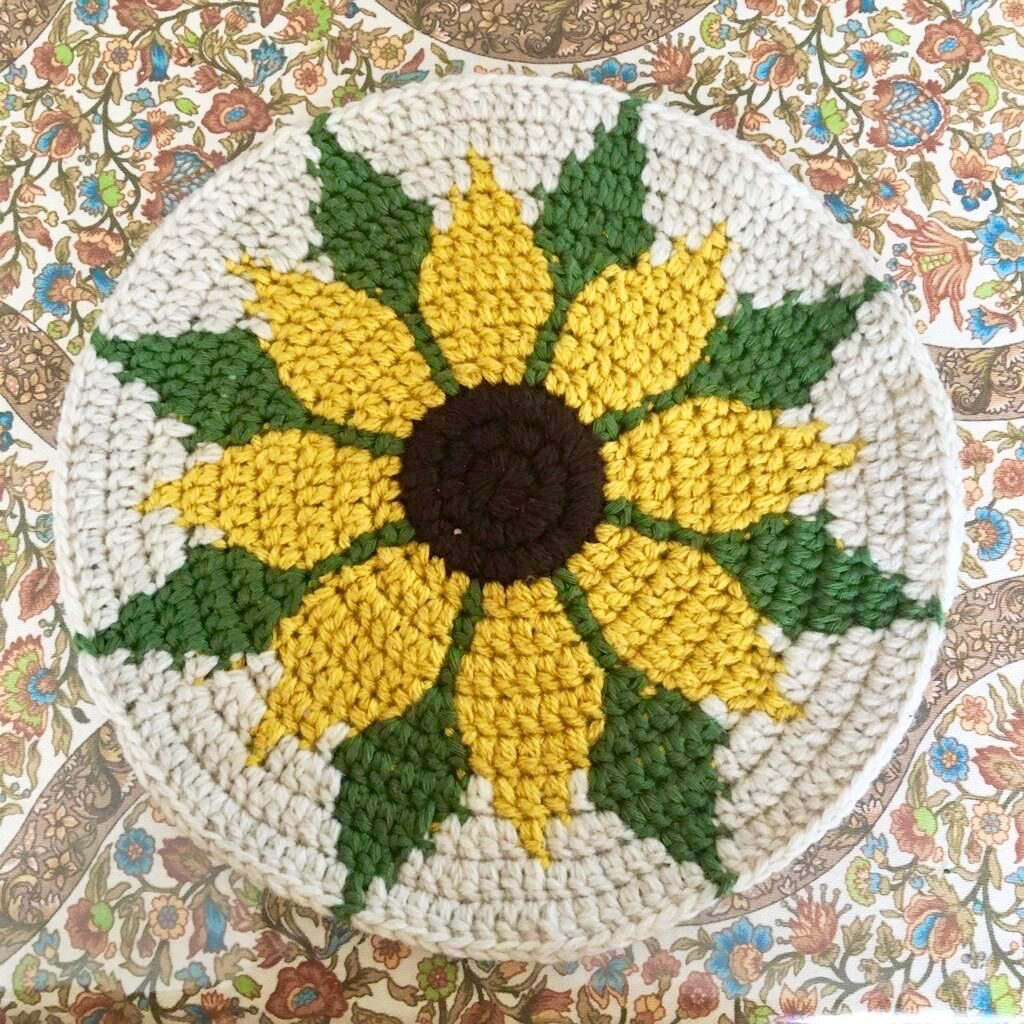 Thanks Mariie, for this beautiful pattern. Go support her Youtube page and try out some of her other patterns.